In July, Lance and I were in Columbus for an event and we had an unplanned evening meal.  I did a bit of research to find a tasty place within walking distance, and decided upon Kooma Sushi.  Lance isn't a sushi lover, but the menu looked robust enough that we'd both be happy with our options.  The location was also right, since it was a very easy walk from the convention center.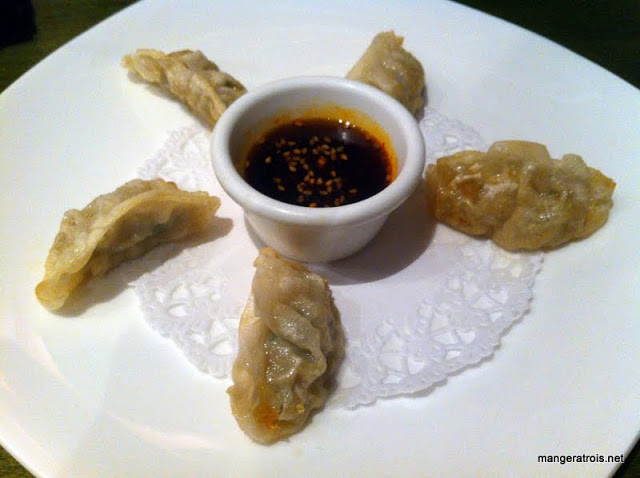 Deep Fried Gyoza Meat and vegetable dumplings
We started off with dumplings to share.  They were super tasty, just the way they should be!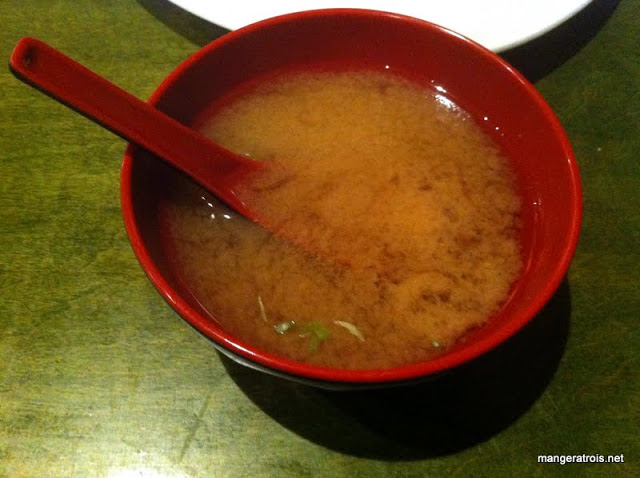 Miso Soup
Then we got delicious bowls of miso soup, a sushi restaurant standard.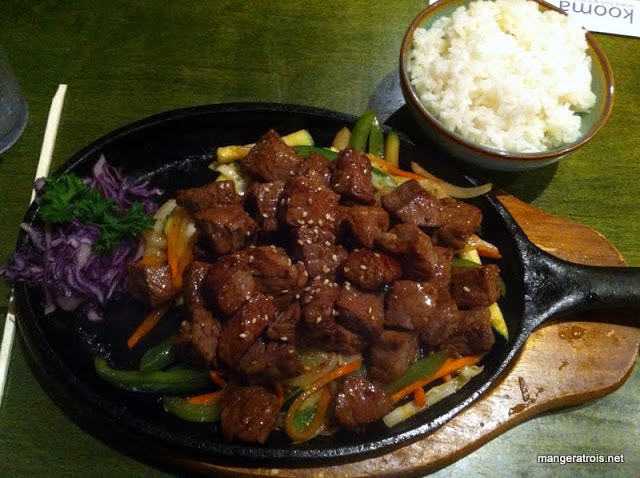 Sirloin Beef Hibachi
This was Lance's entrée and it was huge!  Lots of perfectly done steak and a delicious assortment of vegetables.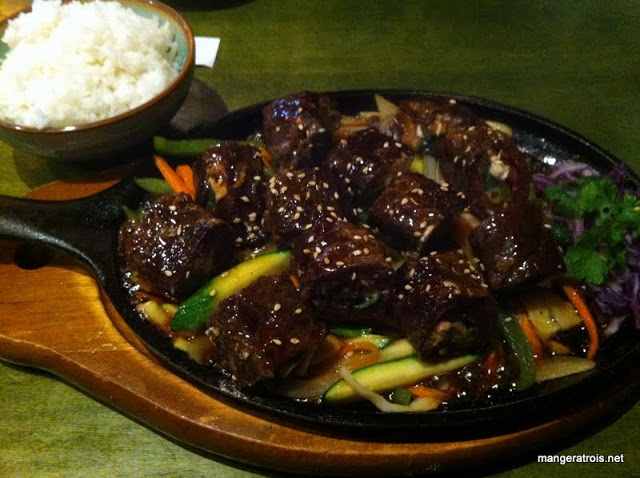 Negima Teriyaki
I opted for the Negima which is one of those things I've always wanted to try, but never seen on the menu.  It's thinly sliced sirloin wrapped around green onions and cream cheese.  Quite tasty!  My fish also came with a lovely assortment of vegetables. 
Fried Bananas
Lance decided to go for dessert, so he got this fried banana concoction.  I had a bite and it was yummy.  Bananas, strawberries, vanilla ice cream, and chocolate sauce.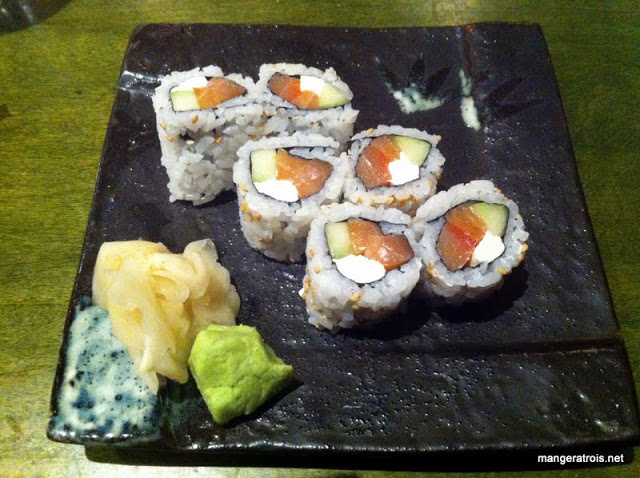 Philadelphia Roll
I took a different route for dessert and got a Philly roll.  My favorite.  I figured it would be a shame not to get a sushi roll at a sushi restaurant.  It was scrumptious and I think I won the dessert battle! 
This was a really nice meal - nothing super fancy or expensive, the service was attentive and the atmosphere was cozy.  I think I chose wisely! 
Total price including tip: $64.31
Kooma Sushi
37 Vine Street
Columbus, OH 43215
Reservations: 614.224.3239