In May, Lance and I were in Providence, RI for an event and, after the event, we had the chance to go out for a meal with our dear friends Cathy and Mike.  It was determined that I should pick the restaurant, so I chose Waterman Grille for its location and tasty looking menu.  It was very easy for all of us to find and we had a nice table just inside of the terrace. 
Sadly, I seem to have forgotten to take pictures of our first courses and the pictures I did take didn't turn out so well due to the lighting and the new camera that I'm not completely used to yet.  The restaurant had a prix fix seasonal menu that Mike opted for, but the rest of us deviated.  I can't remember what first courses we ordered, only that they tasted great and we all enjoyed what we ordered!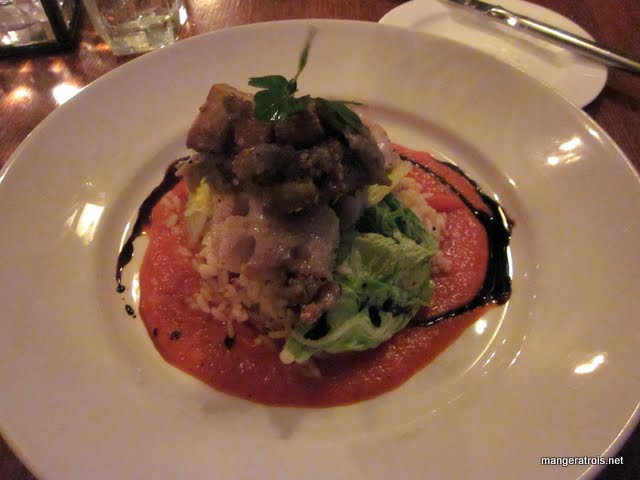 Cornmeal Crusted Blue Cod; Napa cabbage, roasted eggplant, white rice, wood roasted tomato-red pepper sauce Mike and I both ordered the blue cod and It was delicious.  The medley of roasted vegetables complimented the fish very well.  The sauce was fantastic with a great flavor from the roasted red peppers.  I was very pleased with how well each component of this dish worked with the others.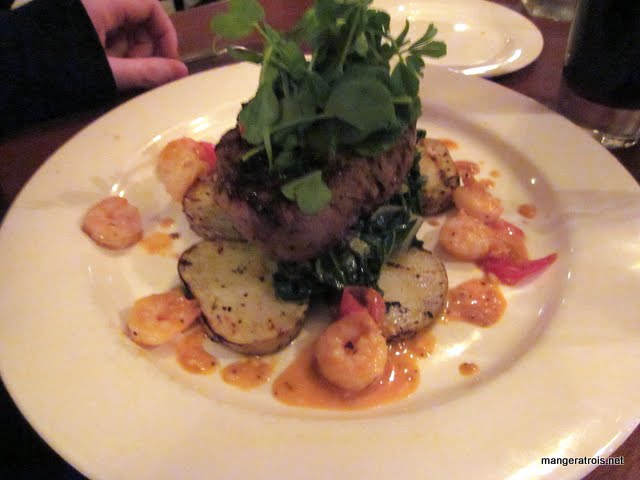 Cathy and Lance both ordered a special which included filet mignon, shrimp, potatoes, and some greens.  This was the restaurant's version of surf and turf and was enjoyed by both of them.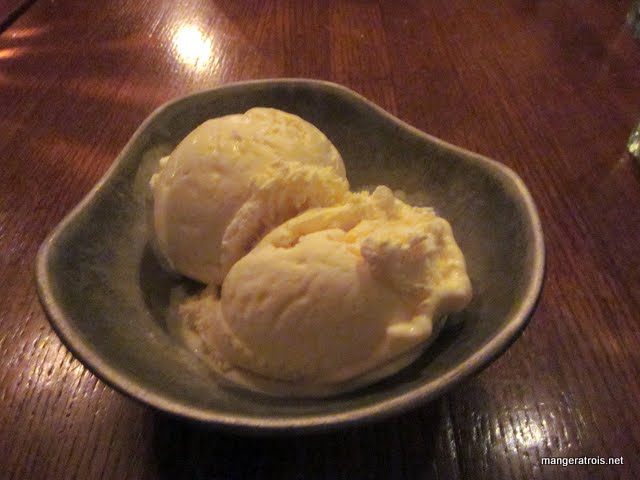 For dessert, I had a bowl of vanilla ice cream.  Ice cream seems to be a trend for me recently and I'm not sure why.  I suppose because it's safe ingredient wise and most restaurants we go to seem to have Haagen-Dazs which I know I like.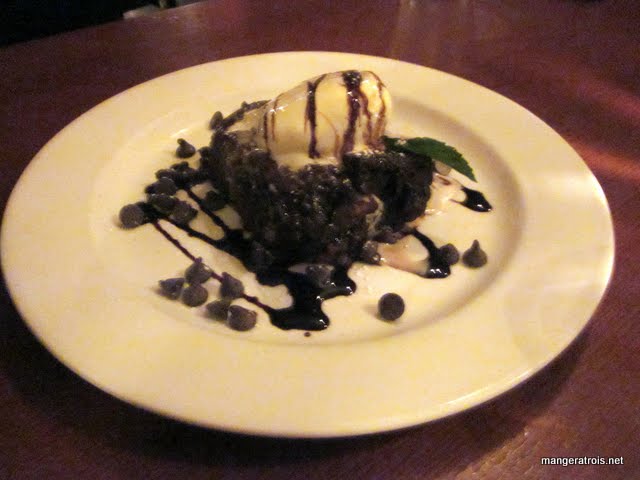 Waterman Chocolate Bread Pudding - chocolate-bourbon soaked bread, chocolate pistols, warm chocolate sauce, vanilla bean ice cream Lance and Cathy both had the chocolate bread pudding and I was a bit envious.  It was gooey and chocolaty and warm and rich and wow.  I couldn't even taste the alcohol and I could have happily eaten Lance's entire dessert if he had let me!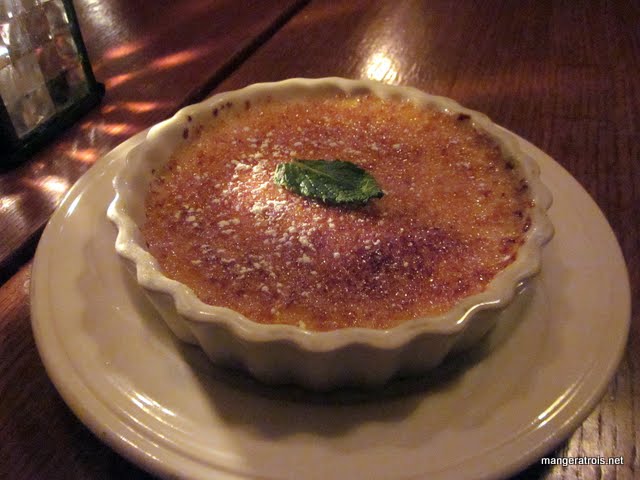 Crème Brûlée - caramelized sugar top, fresh mint Mike had perfect looking Crème Brûlée. 
This was a really fun experience.  The service was great, the view was lovely, but the conversation and company was the best part.  We could have talked for another 3-4 hours before running out of things to talk about.  The fact that the food was good was almost icing on the cake!  I would definitely enjoy returning if I'm ever back in the Providence area.
Total price: Unknown
Waterman Grille
4 Richmond Square
Providence, RI 02906
Reservations: 401.521.9229